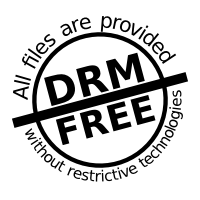 We are happy to announce that as of today, Fantasy Scroll Magazine is also available on Weightless Books.
Weightless Books is an independent ebooksite devoted to DRM-free ebooks of all sorts. You can read more about it on their about page.
We are particularly happy to see our magazine sold on their site for two reasons: we strongly believe they are awesome, and second, our readers can now purchase 12-month subscriptions and save. For only $9.99 you get a full year of wonderful fantasy and science fiction stories, and that, my friends, is pretty cool.
Here is the link to the subscription: Subscribe.
You can also purchase individual issues.
Enjoy!
Iulian
About
Iulian is the Editor-in-Chief and publisher of Fantasy Scroll Mag. He is a science fiction and fantasy writer who enjoys blogging and technology. He runs the fiction writing blog Fantasy Scroll and if you want to know more about his works, check out his author page.
Did You Like This Magazine?
Show Us Some Love!
Buy it from our online store.
Rate and comment on your favorite stories.
Find out how you can support us.
Share using the buttons below.